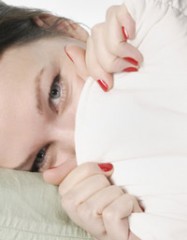 Parents
Remember, the two people who created you will always love you for what you are; after all, you are a part of their flesh and blood, and are made up of them. They will always want the best for you and will help guide you through life.
Siblings
After your parents, it is your siblings who will love you for what you are; you and your brothers and sisters have all shared the same womb, and share the same genes, and also share the same flesh and blood. The great thing with siblings is that you can argue, be horrible to each other one minute, and make up the next. Your siblings will always be in your life and always love you.
Partners
Your partner will love you for what you are; he or she will know you deeply, and will love all of your good and bad points.Children
Your children will also love you unflinchingly, and devotedly, after all, you are their guardian angel, no-one else will ever love them as you do!
You!

Above all, the one and only person in the world who will truly love you for what you are is yourself! And unless you love yourself, or learn to love yourself, no one else will love you!
If you are asking how do I know if someone really cares about me?

The only way to tell is to be totally yourself, no barriers, you have to let people in, give them all of you, you should be able to wear no make up, burp, pass wind, cry and laugh with them. If you can do this with them and they don't run a mile...then they truly care about you.