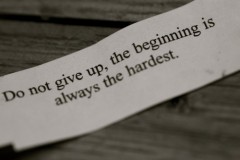 Love just happens!
No conditions can be attached with love, and by that nature, there aren't any barriers around who you do and don't fall in love with. You might think that you have met your perfect match, your soul mate, and one day, you could wake up and feel differently - this would then make them the wrong person.
I guess you could also mean falling in love with people who aren't really available, but falling in love with them isn't wrong, the action of an affair is. I think it's possible that someone's unavailability can make them more attractive to people, and these people will often fall for the 'wrong person' because of the type of relationships they tend towards. Ever heard a woman say, "I can't help it, I always go for the bad guys". These women know that they pick the wrong type of person for them, but many people are stuck in this cycle and can't get out of it.

And its also not necessary that most of the people fall in love with the wrong persons. There are good and bad people in this world, so there is an equal possibility to fall in love with a wrong person or a right person.

Love Is Not Planned
There isn't a design or plan to love, it has very few rules and transcends class, color and creed...so who is to say who is a wrong or right person to fall in love with. It might be that love is never simple, but then life isn't, so why would one of our strongest emotions be an easy one to cope with? What you can be sure of, is if it is real love, even if it is difficult in the first place, maybe there is an age gap, or your family don't approve, or maybe it is an arranged marriage...and you feel they are wrong for you. If real love is the thread that holds you together, after the storm, once you've gone past the difficulties, the rewards will be magnificent!