I'd probably use Pinterest for something like this. The layout would be really well-suited to comparing dresses, and it couldn't be easier to share your selection with friends.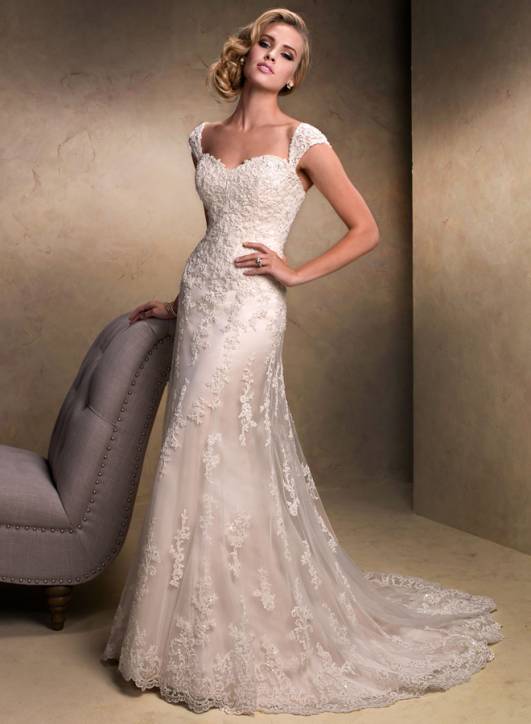 Benefits Of Using Pinterest For Wedding Dress Ideas
Image-based site makes it easy to compare dresses
Images are linked to their source, so you won't forget where you found each dress
Your friends can 'like' or comment on any dresses you pin to your board, so they can help you make a choice.
Thousands of other people use Pinterest for weddings, so you can take a look at their boards for inspiration and ideas.
The only downside is that there are so many beautiful wedding dresses already on Pinterest that it might make choosing one even harder!