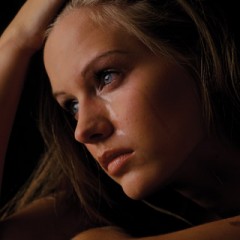 Is it better to have loved and Lost?
Love is within the heart, the very core of your being. But not all love is romantic love - the one kind of love that can fade - therefore pain of the heart aches and tears can flow. True love, deeper than just romance, in a relationship ebbs and flows according to the days and experiences in the lives of those who love. True love will always find a way to bring healing to one another whether lovers, friends or family. The greatest pain that loss of love causes is the death of the one loved; yet, the truest love keeps the memory and the joy that love has brought to the one who loves.
Everybody hurts, sometimes
If we are not careful of using this feeling, we could get hurt. It should be applied and given to the right person and should be given not all at once, but piece by piece saving the major pieces for later. If it doesn't work, we will still have the major piece left for ourselves, enough to gather the lost strength in the process.
Healing

What I do, after a relationship is gone, I go to the video store and borrow the most true to life drama there is available that will make me cry until I'm dry. In the process, I could compare and realize that breaking up with that guy (especially if it his fault) is as tiny as a molecular problem compared to those people in the movie had been through. It will calm me down and forget about the break up and eventually speed up the healing process.