There's no secret to making your boyfriends first time special, it's really down to the chemistry between you two and how much you know and care for each other. Try to show that to him, and please him as best you can.
Also remember that sex isn't just about the physical act, it's also a lot about psychology, the stuff that leads up to it: The atmosphere, the intimacy...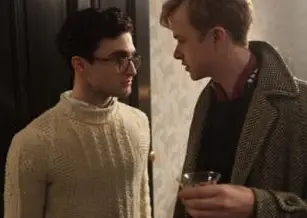 Some people like their first time to be heated and passionate, others like it slow and romantic.
This is your chance to show him exactly how well you know him and how much you care for him, by expressing it in a physical way.
So put on some music he likes, set thing up to create a nice atmosphere, maybe have a drink beforehand to calm any nerves, and just enjoy your time together.