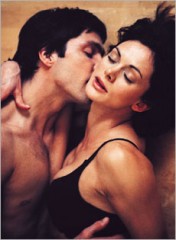 You know you've found your true love when...

You just know, plain and simple. You are always thinking of them, hoping they had a good day, and if they didn't then you are never too busy to be there for them; because you care about them more than yourself, more than anything.
Everything reminds you of them, even a simple love song. You start to pick up their habits, even the annoying ones. When they are hurting then you hurt too, because you never want to see them in pain or upset. You are able to tell them anything even your darkest secrets that no one else knows about.
And when you won't tell them, for some reason, they won't leave you alone until you do, because they care and love you so much and want to help you. When you think of your future they are always in it, no doubt about it; because there is no other person that you would rather share it with.
All you want to do is talk about them to other people and they become all you want and all you can think about. Anyone who finds their true love will tell you it's better than winning the lottery!