Polygamy can be a sensitive subject, and although the idea of marrying more than one person isn't embraced everywhere in the world, when you analyse it, there are advantages and disadvantages to this type of relationship:
Advantages of Polygamy
Household chores can be shared, so housework,cooking etc. Does not just have to be done by one person.
If a woman wishes to work outside of the home she has other wives to look after her children and does not have to leave them with strangers or pay someone.
A woman gains stability and is financially taken care of so she does not have to worry about coping alone.
The woman would not feel that she has to spend all her time with her husband and will get some time to herself.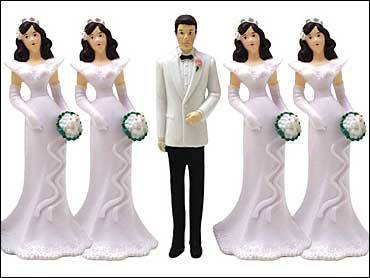 Disadvantages of Polygamy
Jealousy is a big disadvantage, I think it is hard for the majority of us to think of sharing a spouse with others.
As the wife gets older she may be replaced with someone younger.
Society traditionally frowns on this type of marriage so children could be bullied at school and the whole family may feel isolated from the community.
Polygamy is illegal in many countries and states.