The best way to impress a girl without talking to her or any of her friends is to simply be yourself.  
That being said, there are a few things you should note about "being yourself", so I've listed the significant ones below.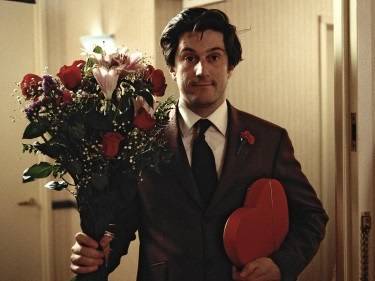 Be kind
Being kind is a great way to impress a girl you're not actually talking to.  If she can see that you're kind to others around you, she's more likely to want to get to know you, as she'll realise that you'll be kind to her too!
Be light-hearted
I could have listed "be funny" as the title of this section, but it dawned on me that not everyone is naturally funny.  Not to worry; you can impress a girl by showing her that you're light-hearted and fun.  Remember not to be too rude if you're going to be telling a joke though!
Be confident
Confidence is a very attractive characteristic to have.  It's important to find the right balance, however, and sometimes being too confident can come across as arrogant.  That's something you definitely don't want her to think you are!
Ultimately, you should try to be yourself.  Let the girl you like see your true qualities.  Hopefully by seeing how great you are with others, she'll be more likely to want to get to know you.  Good luck!